1. World of Tanks
World of Tanks is an online game released by Wargaming. In the game you will be able to control armored combat vehicles (Tanks, anti-tank guns, self-propelled guns …) to fight with your teammates.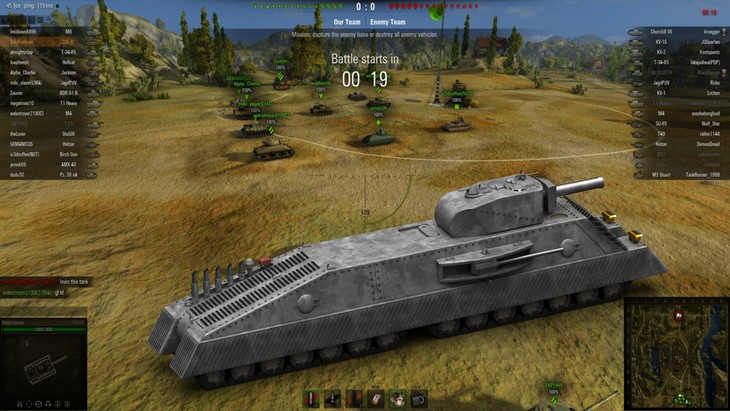 The rules of the game will depend on each level of play, possibly destroying all enemy factions, or successfully capturing enemy bases. If you are bored with regular shooting games, World of Tanks will be a game worth playing for you to try.
The minimum requirement of World of Tanks version requires gamers to have:
Chips with 2.2 GHz or higher speeds
2 GB RAM, VGA 6800GT or X800 with 256 MB of memory.

2. Blade and Soul
Blade & Soul is a martial arts role-playing game released by Korea NCsoft. In the game, the player will control a character from a certain sect, can use the martial arts skills inspired by Eastern martial arts to create beautiful and powerful combos.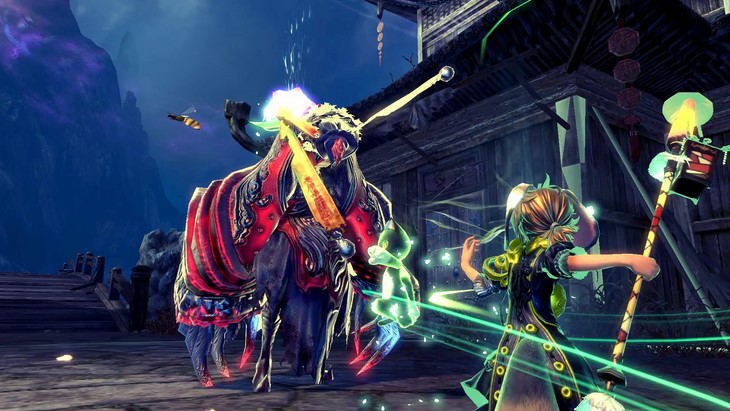 Blade & Soul has an extremely compelling storyline, while also allowing players to customize the appearance and appearance of the character a lot, it can be said that the graphic aspect is Blade and Soul's strongest advantage.
Minimum configuration:
CPU: Intel Dual Core / AMD Athlon 64X2
Ram: 3GB
Graphics card: nVidia Geforce 8600GT / AMD Radeon HD4600
Hard drive capacity: 22GB
Operating system: Windows 7
DirectX: 9.0c
Recommended configuration:
CPU: Intel Quad Core / AMD Phenom II X4 or higher
RAM: 4GB or more
Graphics card: nVidia Geforce 8800GT / AMD Radeon HD4850 ​​or higher
Hard drive capacity: 22GB or more
Operating system: Windows 7 or Win 10 (64bit)
DirectX: 9.0
Having an SSD will significantly increase game speed
3. MU Online
MU Online is game always have 3 familiar Soul class characters, Dark Knight and Elf come with a system of interfaces, items, equipment, as diverse characters.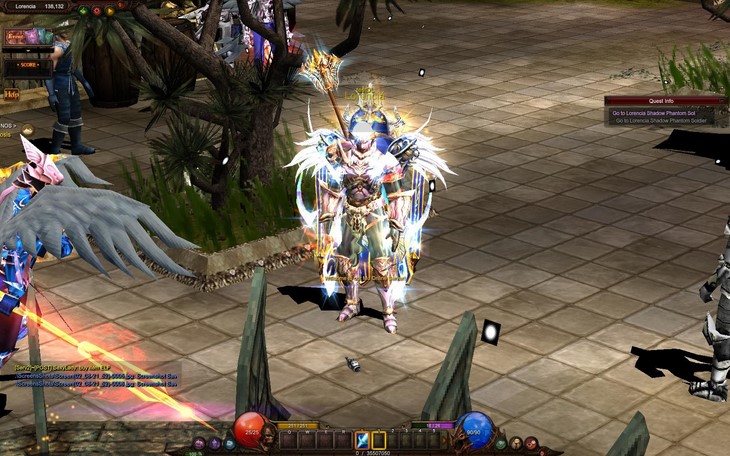 The first phase of the game takes place quite simply by the basic point & click style of the Webgame series, besides the self-hitting and self-searching system, supporting users to "take the teeth". At a higher level, the speed of the mission slows down, you will have to hit monsters with higher strength to be able to follow the mission.
Due to operating on the Web platform, without installation, it does not require a high-configuration, medium-sized machine that can already operate smoothly.