RuneScape is an Internet-based MMORPG game using the Java language, currently has more than 2 million players and more than 100 servers in the world.
RuneScape was released by Jagex Limited on January 4, 2001. Players can play paid (P2P) or free (F2P). Anyone can play RuneScape, on any computer, as long as they are connected to the internet.
We all know the famous 3D web game RuneScape with the existence of a record-breaking time in both the MMO world in general and the web game category in particular when it was opened from 2001 to the present, which means operating during 15 years but still extremely hot, attracting a lot of gamers everywhere.
RuneScape installed version has a vision in the wider virtual world, clear details, smooth shadows, and great lighting effects. In fact, the web version will be difficult to do this because of the limited use of resources, if the game is too heavy, playing in the browser will be difficult, causing lag. This new client version takes the game to a new level, bringing the gamer's experience to a new horizon.
If you do not know, RuneScape is an MMORPG role-playing game designed in the original Java language. It is rated as one of the best browser RPG games on the market. Until the current version 3, the game has used HTML 5 to help play a smoother and better operation.
Coming to the world of RuneScape, players will easily lose their way because of a huge map system, and 20 different careers to choose from. Players will be easily overwhelmed in the vast world of the game, the immense ways immense, the ranch herds, the ancient tombs abandoned, etc.
In order for the player to grasp the main functions, the game set up a segment to guide new players. You will be shown how to attack, how to open luggage, how to use items and tools, move, run, sit as well as explain the indicators.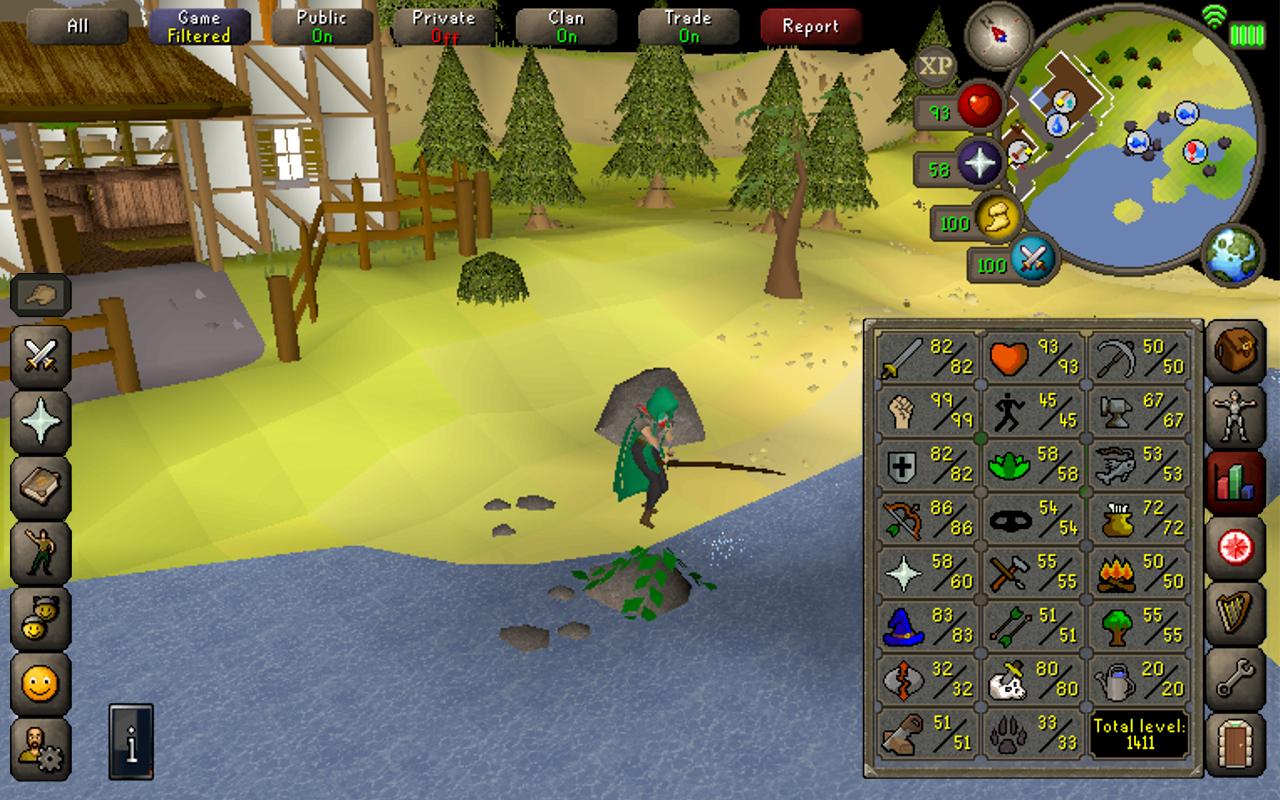 You officially start the game in a small village, the first thing that you will find interesting is that there are many NPCs, in addition to some NPCs assigned tasks and sales, you can choose to attack and kill any NPC, from monsters, mice, dogs, chickens, cows even people can kill. Each killed NPC will drop a different type of item, you can sell to get money to buy equipment for yourself.